Programs
Cardio Tennis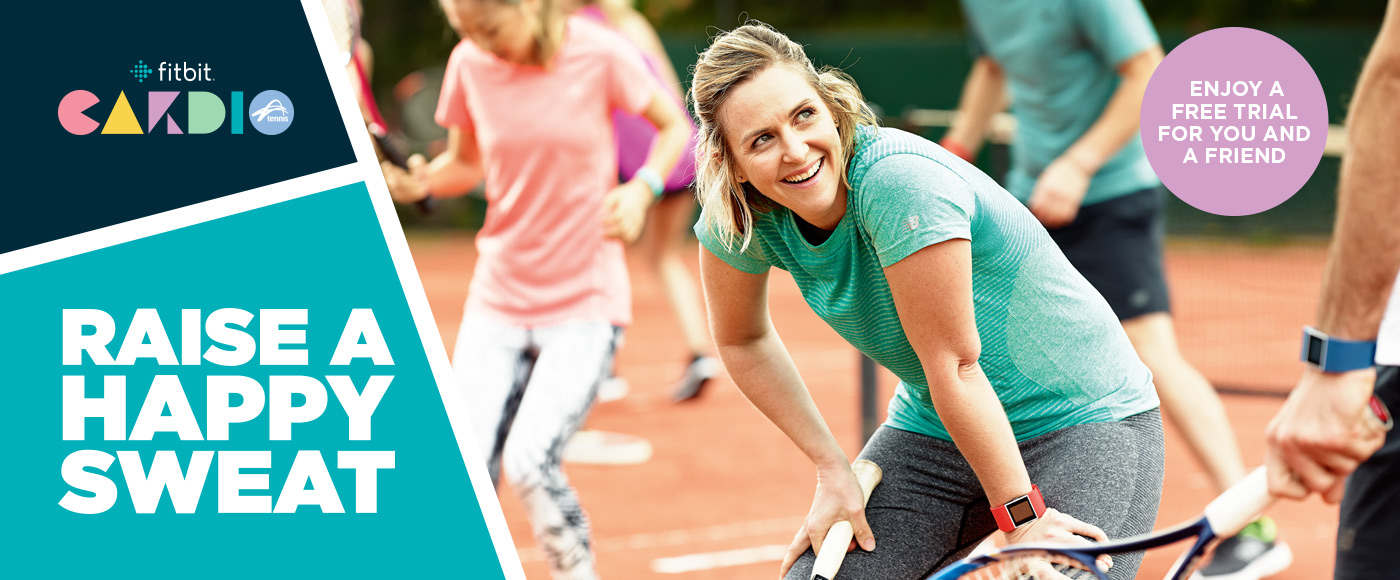 Ditch The Treadmill!
Fitbit Cardio Tennis is a tennis workout program catering to all fitness levels. Bringing together a variety of cardio workouts, a range of fun tennis drills, all to a high-energy soundtrack. The program is focused on leading a healthy, fun and active lifestyle.
Who is Fitbit Cardio Tennis for?
Everybody! Every Fitbit Cardio Tennis session is open to players of all ages and abilities.
How long does a Fitbit Cardio Tennis session last?
Each session ranges between 45 – 60 minutes.
Do I need to be good at tennis to play?
No. The best thing about Fitbit Cardio Tennis is that you do not have to be good at tennis to get involved. In fact, it doesn't matter if you've never played before.
Your coach is trained to mix up the activities to cater for all skill and fitness levels, so while it's a great for beginners, more experienced tennis players will also have a great time.
What equipment do I need to play?
A tennis racquet (BYO Racquet or borrow from us!)
Your favourite workout gear
Trainers (or acceptable footwear).
Water bottle or sports drink
Pricing
TBC
Trial
Enrol Now
Watch The YouTube Video